Voucher-code redeeming

- How does it work
Here we explain you step by step how to redeem vouchercodes on vouchercodes24.co.uk. Don't worry, it's really easy! Have fun saving money while shopping online.
First

Step

- Searching

a

vouchercode

for an

online store

:
vouchercodes24.co.uk allows you to search voucher-codes, bargains and free gifts directly via the online store through the shop overview, entering the store name into the search field or via the product category of the online store.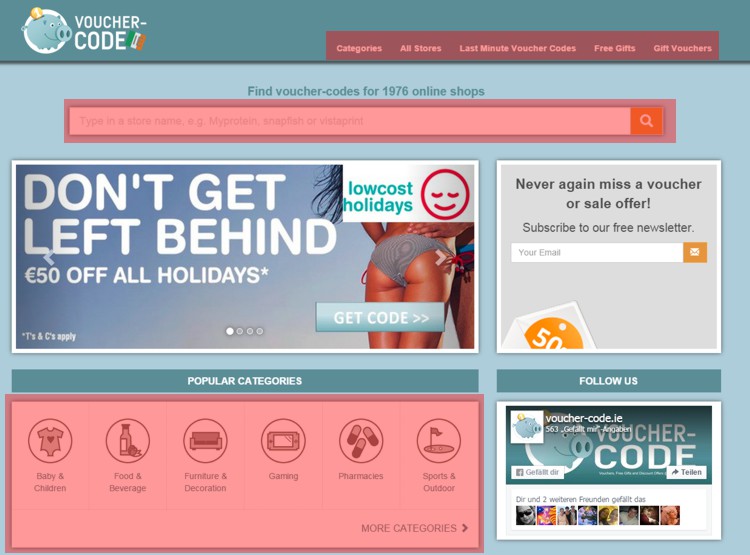 Second

Step

- Get a voucher-code via vouchercodes24.co.uk:
1. Please click the "Redeem button" of the desired voucher on the online store page previously selected in step 1.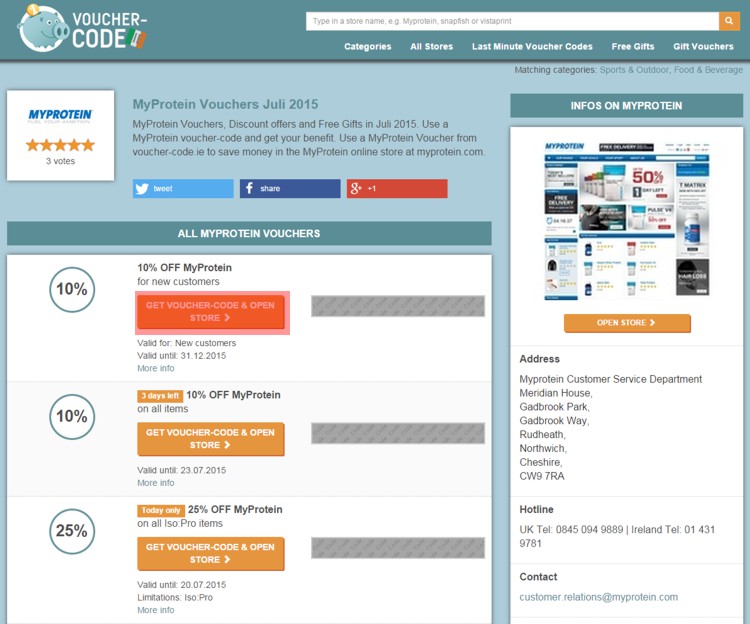 2. Then opens a pop-up window with the (if necessary) discount code and additional information for encashment and validity of the voucher. To copy the vouchercode to the clipboard use the button "Copy to clipboard". If everything works fine the Button turns into green. If this does not work select the voucher-code displayed under "Your voucher-code:" and copy it (Press Ctrl + "C" or right click -> copy) to the clipboard.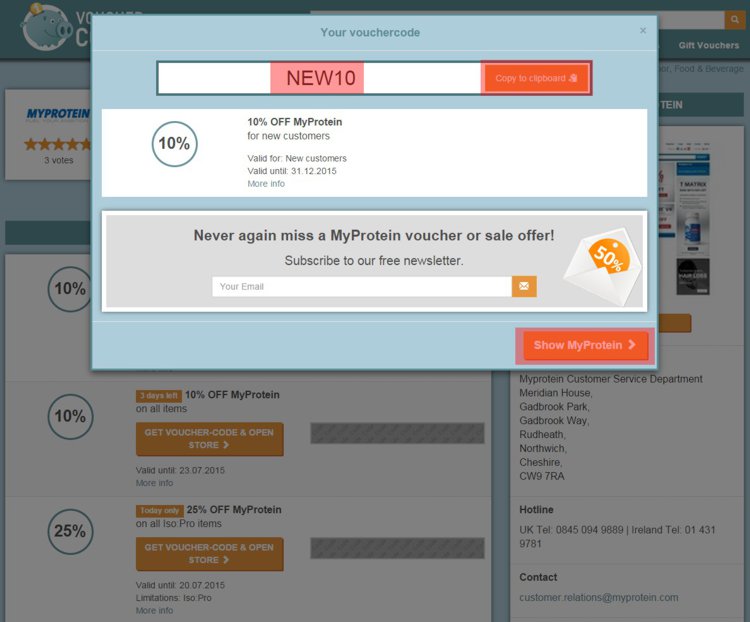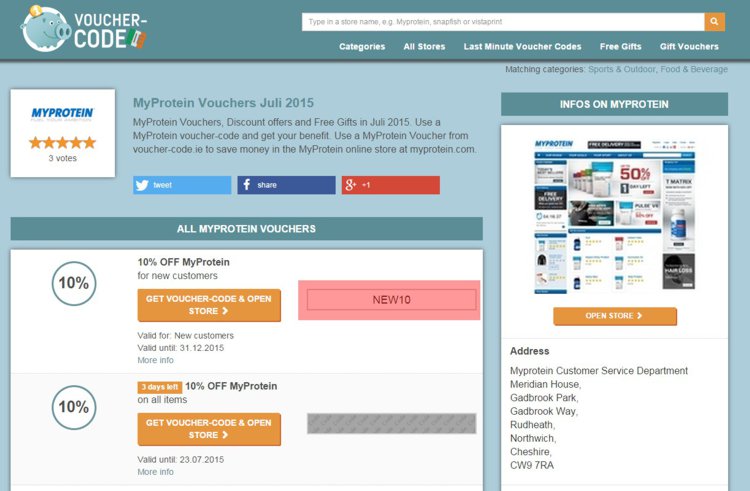 Third

Step -

redemption of the voucher-code at the online store:
During step 2, the corresponding online store opens in another browser or pop-up window where you can redeem your code, usually directly in the cart using the corresponding voucher code field.