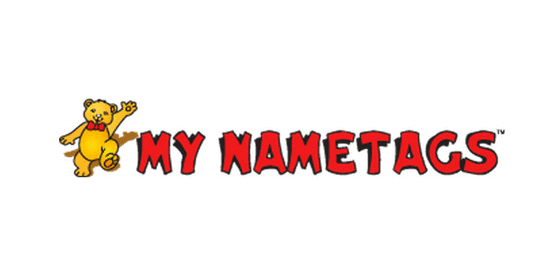 My Nametags Vouchers June 2019
All My Nametags discount offers

Currently there are no My Nametags vouchers.
Subscribe to our newsletter to get the latest My Nametags vouchers via e-mail.
Never miss again a My Nametags voucher or sale offer!
Subscribe to our free newsletter.
About
My Nametags
My Nametags provides iron-on and sticker nametags, mainly to parents of young children. The nametags guaranteed to stay on (only guarantee in the industry), and rub tested to be the best in the UK. Customers can choose between colour nametags and black & white nametags.
The iron-on nametags can be used to label school uniforms and clothing, while the stickers can be used for lunchboxes, shoes, jackets, mobiles, DVDs, etc. Every school and nursery will ask parents to label clothes.
Address
My Nametags Ltd
Unit 8 Carlson Court
116 Putney Bridge Road
London SW15 2NQ
Hotline
08003213203 (from abroad +44 20 8877 0062)
Contact
sales@mynametags.com
Shipping costs
Great Britain
Porto: starting at £1

LATEST EXPIRED VOUCHERS
Exclusive 10% OFF My Nametags
on all orders

GET VOUCHER-CODE

Free Delivery - My Nametags Voucher
on all carts over €15
GET VOUCHER-CODE & OPEN STORE
Minimal purchase: 15 £
Valid until: 31.12.2018

Free Delivery - My Nametags Voucher
on all carts over €15
GET VOUCHER-CODE & OPEN STORE
Minimal purchase: 15 £
Valid until: 22.12.2017