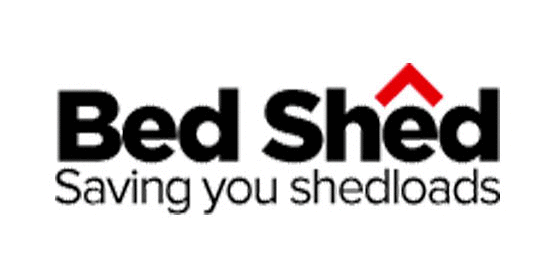 Bed Shed Vouchers June 2019
All Bed Shed discount offers

Currently there are no Bed Shed vouchers.
Subscribe to our newsletter to get the latest Bed Shed vouchers via e-mail.
Never miss again a Bed Shed voucher or sale offer!
Subscribe to our free newsletter.
About
Bed Shed
Bed Shed aims to bring you great quality beds at unbeatable prices, saving you shed loads. From divan beds to bed frames to mattresses and a large range of bedroom furniture to complete the look. The Bed Shed team of buyers are constantly working with well known brands like Relyon, Sweet Dreams, Silentnight and Sealy (to name just a few) to make their beds available to you at great prices and offering free express delivery too!
Address
bedshed.co.uk
Steinhoff UK Retail Ltd
Festival House, 
Jessop Avenue, 
Cheltenham, 
Gloucestershire 
GL50 3SH
United Kingdom
Hotline
0800 756 3900
Contact
enquiries@bedshed.co.uk
LATEST EXPIRED VOUCHERS
5% OFF Bed Shed
on all carts

GET VOUCHER-CODE

7% OFF Bed Shed
on all carts

GET VOUCHER-CODE

7% OFF Bed Shed
on all carts

GET VOUCHER-CODE