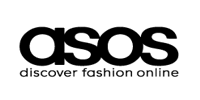 Asos.com IE Vouchers June 2019
All Asos.com IE discount offers
Never miss again a Asos.com IE voucher or sale offer!
Subscribe to our free newsletter.
About
Asos.com IE
ASOS is a global online fashion and beauty retailer and offers over 50,000 branded and own label product lines across womenswear, menswear, footwear, accessories, jewellery and beauty, from over 800 brands. With 1,000 new lines added each week ASOS.com is rapidly becoming the market leader in the UK online fashion world. Aimed primarily at fashion forward 16-34 year olds, ASOS.com attracts over 5.4 million unique visitors a month and has 2.4 million registered users.
General ASOS Discount Code Policy
Only one promotion code can be used per order.
Maximum pre-discount spend limit of £500 applies per order.
Maximum 20% off beauty products.
A promotion code can't be used after an order has been placed.
If the promotional code has expired, then you shouldn't try to use it. Also you can't swap your promotional code for cash.
If you've been given a promotional discount code, then it can only be used by you on your own ASOS account for the purpose for which it was issued.
You shouldn't pass your promotional code around your friends, or post it in a forum – you should keep it confidential and only use it for your own purchases through the Website.
Look after your promotional code, because ASOS are not obliged to provide you with a replacement and abuse of the code if it inadvertently gets lost and used by someone else will result in its cancellation.
Maximum pre-discount spend limit of £500 applies per order using promotional codes.
Brand or product category exclusions may also apply. We will let you know if the promotional code can't be used against certain brands or product categories in your basket before you complete your purchase.
Maximum 20% off beauty products (as listed in the Beauty category of the Website), regardless of the discount amount specified for the wider product range on the Website.
Don't use a promotional code to buy discounted products from ASOS, and then sell them on for a higher price to make yourself a bit of extra money.
If you do use your promotional code in any of the ways listed above or in a way that ASOS consider abuses the spirit in which the promotional code was issued, then they can cancel or withdraw your promotional code at any time, and without letting you know beforehand.
ASOS Gift Voucher Policy
Once a gift voucher has been locked to an individual's ASOS account, the gift voucher becomes their property.
After a gift voucher has been locked to an individual's account, ASOS reserves the right to refuse to discuss the gift voucher further, with the individual who initially purchased it.
Gift Vouchers are valid for 24 months, and you don't have to spend them all at once.
Address
ASOS.com - London HQ
Greater London House,
Hampstead Road
LONDON
UK
NW1 7FB

Customer Care
ASOS - Customer Care
Building 2. Peoplebuilding, Maylands Avenue,
Hemel Hempstead Industrial Estate
HEMEL HEMPSTEAD
UK
HP2 4NW

Logistics
ASOS - Logistics
Park Spring Road
GRIMETHORPE
BARNSLEY
UK
S72 7GX
Shipping costs
Republic of Ireland
Porto: starting at €3
Free shipping starting at: €25
Great Britain
Porto: starting at £3
Free shipping starting at: £20
Northern Ireland
Porto: starting at £3
Free shipping starting at: £20

Return policy
28 days